Music Trade Review 1897 - Ausgabe 24-4
Die Zeitschrift Music Trade Review ist online verfügbar:

Music Trade Review - Music Industry Magazine

Online Library: 1880 - 1933, 1940-1954

The Music Trade Review was published out of New York from 1878 until at least 1956. It apparently suspended publication with the January 1933 issue. Publication was resumed under different management sometime between 1937 and 1940. Our online library contains issues from 1880 to 1933, and from 1940 to 1954. Additional years are available for review at a number of libraries. Search www.worldcat.org for more information about the holdings of other libraries, or ask your local librarian for assistance.





.


Bitte teilen sie diese Seite:

.
.

---
Auf dieser Seite habe ich verschiedene Anzeigen und Texte aus dem Heft 1897-24-4 zusammengestellt.
On this page I have compiled several ads and texts from the issue 1897-24-4
http://mtr.arcade-museum.com/MTR-1897-24-4/
The Apollo Harp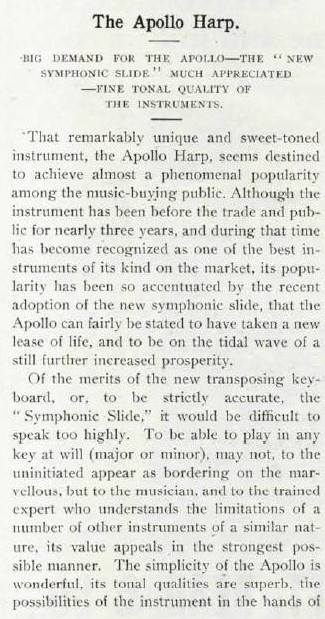 The Apollo Harp

Hamilton S. Gordon
Gordon Mandolin, Style IV


Hamilton S. Gordon - Mandolin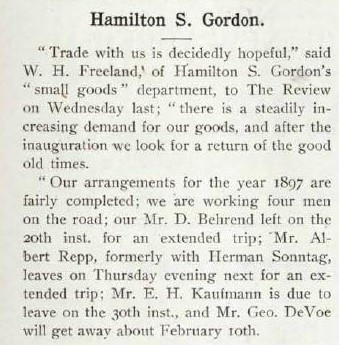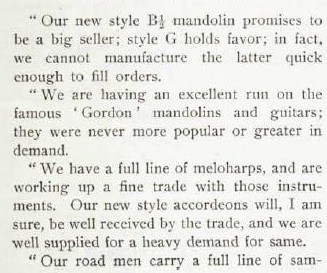 "Our new sytle B1/2 mandolin promises to be a big seller: sytle G holds favor..."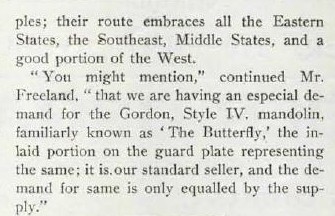 "You might mention," continued Mr. Freeland, "that we are having an especial demand for the Gordon, Style IV, mandolin, familiarly known as 'The Butterfly,' the inlaid portion of the guard plate representing the same;..."
Harp-Cithern
Patent: Harp-Cithern by Fred. Menzenhauer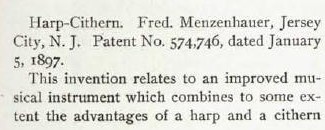 Patent: Harp-Cithern by Fred. Menzenhauer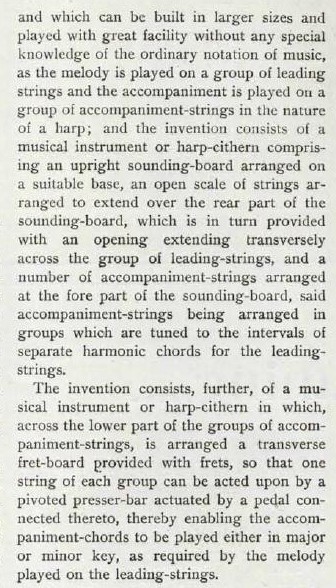 The Phonoharp Co.

Wenn sie diese Seite ohne Navigationsleiste angezeigt bekommen, dann klicken sie hier
um die MandoIsland Homepage zu öffen: