Music Trade Review 1897 - Ausgabe 24-2 und 24-3
Die Zeitschrift Music Trade Review ist online verfügbar:

Music Trade Review - Music Industry Magazine

Online Library: 1880 - 1933, 1940-1954

The Music Trade Review was published out of New York from 1878 until at least 1956. It apparently suspended publication with the January 1933 issue. Publication was resumed under different management sometime between 1937 and 1940. Our online library contains issues from 1880 to 1933, and from 1940 to 1954. Additional years are available for review at a number of libraries. Search www.worldcat.org for more information about the holdings of other libraries, or ask your local librarian for assistance.





.


Bitte teilen sie diese Seite:

.
.

---
Auf dieser Seite habe ich verschiedene Anzeigen und Texte aus dem Heft 1897-24-2 und 1897-24-3 zusammengestellt.
On this page I have compiled several ads and texts from the issue 1897-24-2 and 1897-24-3
Clarinet - Mandolin Calendar
Celebrated J. T. L. Instruments
New Bore Improved Thibouville Clarinet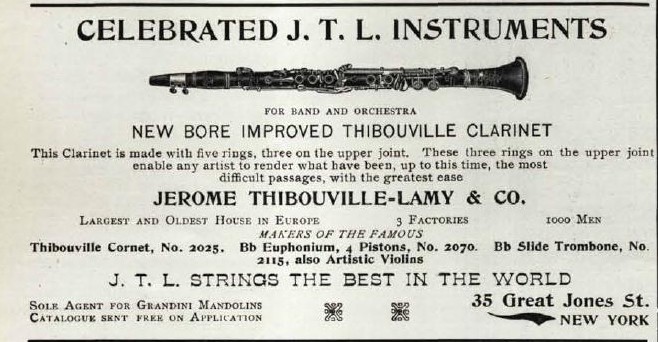 Grunewald's Mandolin Calendar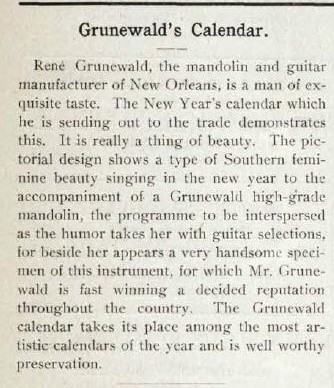 Piano Ivory, Piano Keys, Organ Keys
Piano Ivory, Piano Keys, Organ Keys


Cemeteries of Elephants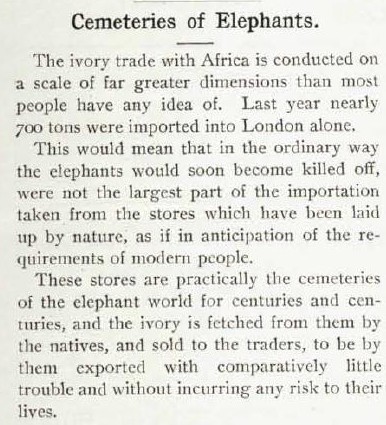 The New 1897 Model Washburn Mandolin
A Wonderful Advance in Mandolin Making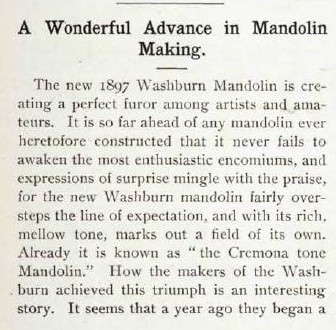 A Wonderful Advance in Mandolin Making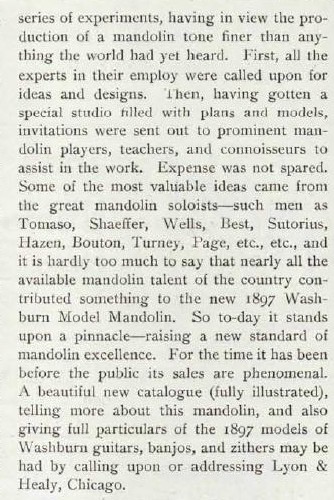 Wenn sie diese Seite ohne Navigationsleiste angezeigt bekommen, dann klicken sie hier
um die MandoIsland Homepage zu öffen: