Music Trade Review 1897 - Ausgabe 24-1
Die Zeitschrift Music Trade Review ist online verfügbar:

Music Trade Review - Music Industry Magazine

Online Library: 1880 - 1933, 1940-1954

The Music Trade Review was published out of New York from 1878 until at least 1956. It apparently suspended publication with the January 1933 issue. Publication was resumed under different management sometime between 1937 and 1940. Our online library contains issues from 1880 to 1933, and from 1940 to 1954. Additional years are available for review at a number of libraries. Search www.worldcat.org for more information about the holdings of other libraries, or ask your local librarian for assistance.





.


Bitte teilen sie diese Seite:

.
.

---
Auf dieser Seite habe ich verschiedene Anzeigen und Texte aus dem Heft 1897-24-1 zusammengestellt.
On this page I have compiled several ads and texts from the issue 1897-24-1

Piano - Cornet -Symphonion Music Boxes & Zither
Ludwig & Co - Piano Manufacor'rs
The Wonder... Solo Cornet

Symphonion Music Boxes


Apollo Harp - Phonoharp - Autoharp
Apollo Harp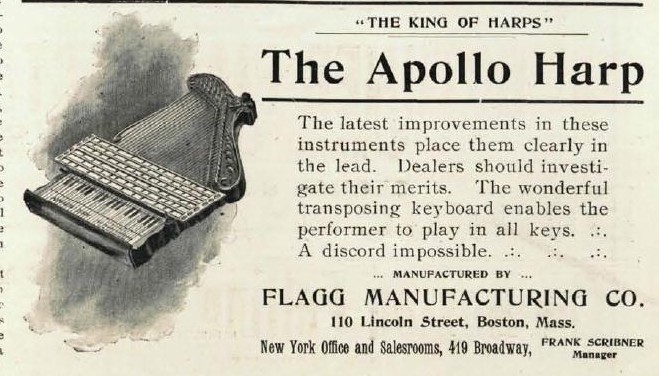 Phonoharp Co.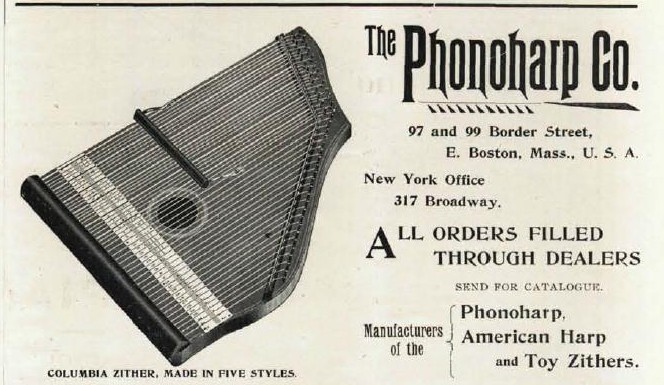 Phonoharp Co.
J. Leverett Pierce, president of the Phonoharp Co., East Boston, Mass., reports a heavy and increasing demand for the phonoharps and Columbia zithers, manufactured by this well-known house.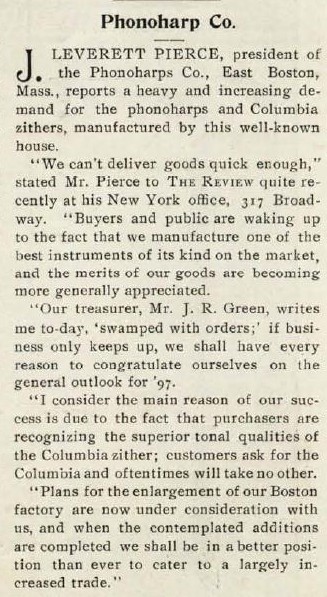 A popular Autoharp Style

Violin Wood
A text about the wood used for building violins
Ein interessanter Text über Tonholz zum Bau von VIolinen
Converse Banjo - Washburn Mandolin - Menzenhauer Guitar Zither
The Converse Solid Arm Banjo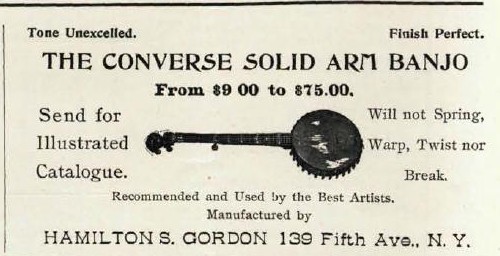 The New Washburn 1897 Model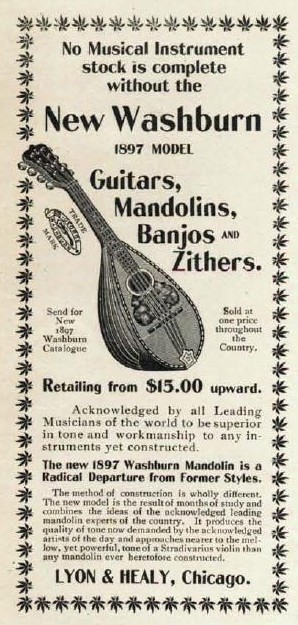 A mandolin patent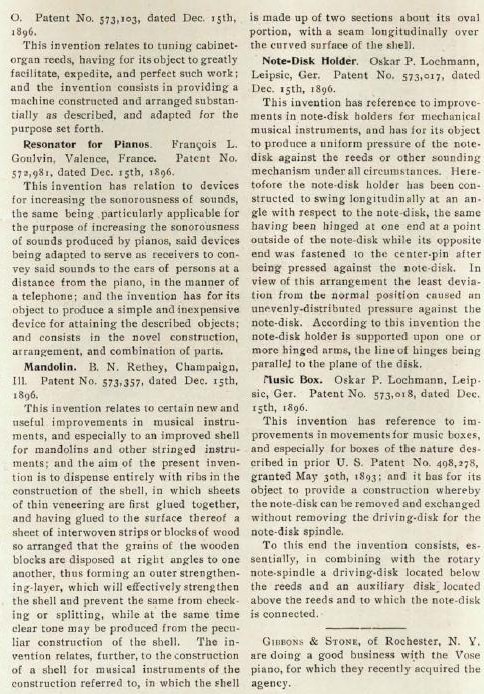 The Menzenhauer Guitar Zither Co.

These Beautiful Instruments speak for Themselves

Wenn sie diese Seite ohne Navigationsleiste angezeigt bekommen, dann klicken sie hier
um die MandoIsland Homepage zu öffen: